Solange performed two tracks off her acclaimed album, A Seat At The Table, during her Saturday Night Live debut—stunning viewers with glimpses into "Cranes In The Sky" and "Don't Touch My Hair."
You can watch the whole November 5 episode of SNL, hosted by Benedict Cumberbatch, here.
Solange first graced us with the ethereal "Cranes In The Sky" alongside her beautiful band and backup singers, who were all dressed in white. In classic Sol fashion, her outfit was also incredible; she wore an intricate chain and jewel dress over top a white bustier and bottoms, with a webbed headpiece sitting like a halo on the back of her head. She glowed in silver eye makeup and metallic boots.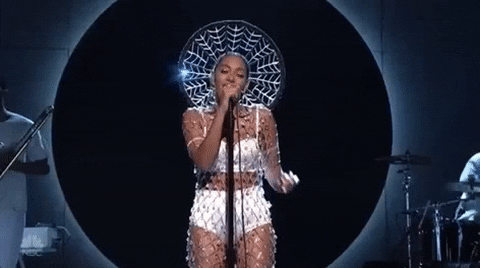 When she got back on stage for "Don't Touch My Hair, " she brought out Sampha, who's featured on the track, and was wearing a simple white crop top and pants with white bangles. The singer's hair was fittingly loose and free, much like her dancing.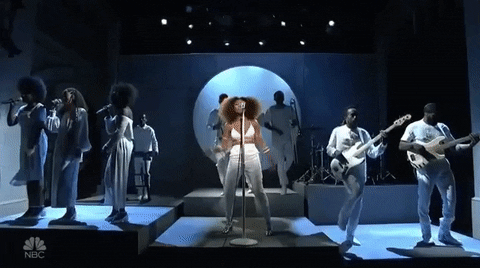 Solange fearlessly reveled in her pride, recovery, and blackness—all themes from A Seat At The Table—pulling off her first SNL gig with ease. She even posted a short video of her piercing high note from "Cranes In The Sky" on Instagram.
Solange's SNL appearance marked the first time a Knowles has been on the legendary Rockefeller stage in six years, with the last performance being Beyoncé's in November of 2008.
Hopefully, given Solange's amazing stage skills, she'll do a tour soon. One can dream.